826 Valencia Tenderloin Center
Creating a safe, inspiring, and weird place for kids
826 Valencia, the world's most creative nonprofit writing and tutoring center for kids, is helping transform one of San Francisco's poorest neighborhoods. On a corner formerly known as "pill hill" for its drug activity, the 826 Valencia Tenderloin Center now provides a safe, inspiring place for the thousands of kids who live in this community.
The center is fronted by King Carl's Emporium — a store where Carl, a world-traveling royal pufferfish, sells the strange wares he brings back from his trips — serving explorers and adventurers of all kinds, from all lands. From developing the initial retail concept through store opening, the Office team partnered with 826 Valencia to create the store's visual identity, customer experiences, products, packaging and exterior design.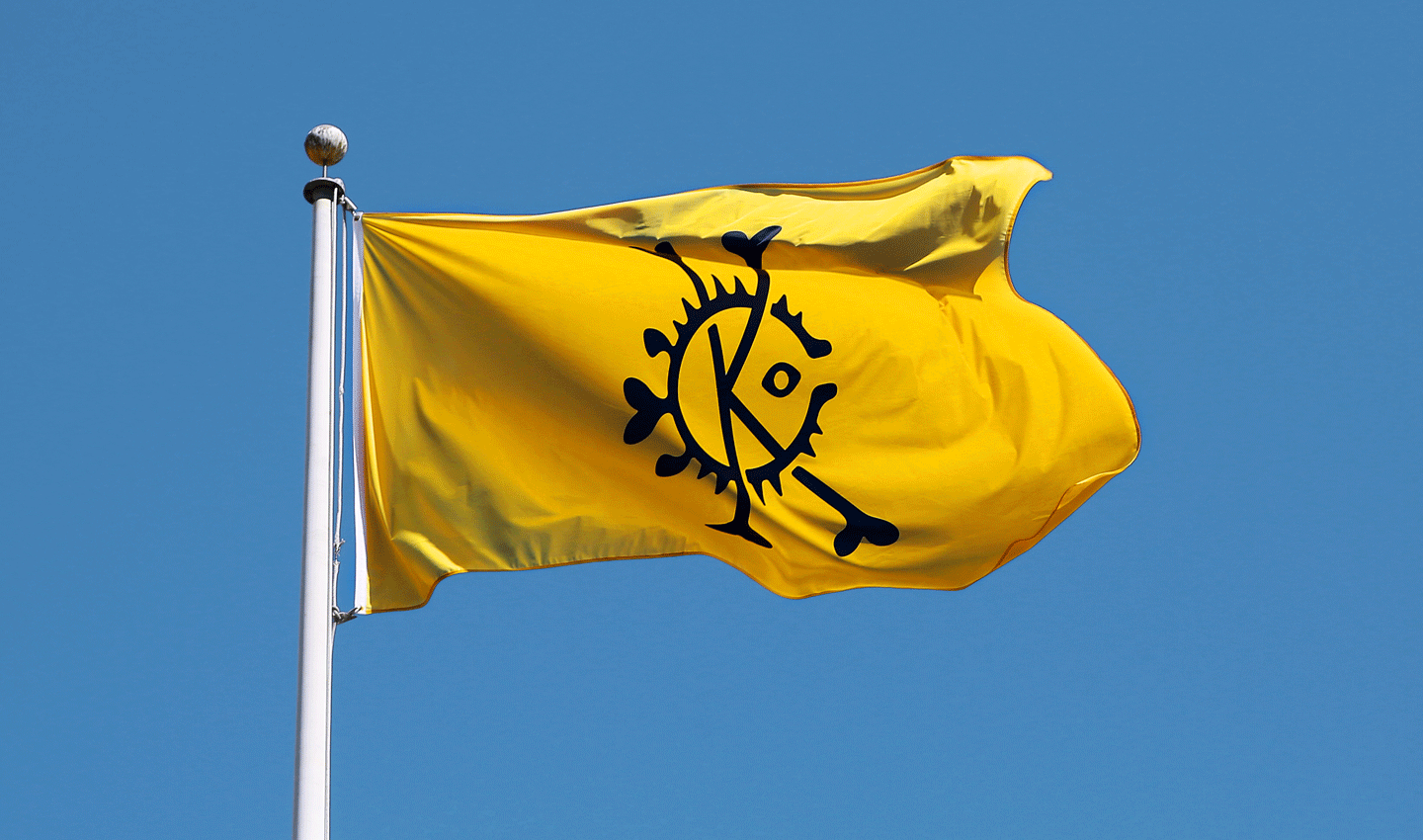 Serving unicorns, ogres and kraken
The creative brief from 826 Valencia co-founder Dave Eggers was to "make it weird." That's the magic of 826. It's what gets kids engaged and sparks their imagination. A traveling royal pufferfish who sources stuff for elves, gnomes, unicorns, ogres, kraken, whale people and sea monkeys? The creativity catches on, and it inspires kids' writing.
The imaginative experience starts before kids walk in the door. For the building exterior, Office created a larger-than-life sea creature mural, and window signage that describes what's inside and what's not.
When they walk in the door, kids are handed a scavenger hunt — to discover stuff like unicorn horn polish, an ogre thumbprint and stilts for tiny creatures.
King Carl no longer provides astrology readings; however, customers are invited to "take a fortune" (available at the front desk), as long as they write and leave a fortune for the next person.
Amplifying student voices
Office invited 826 Valencia students to answer writing prompts, like "There's a sea monster under your bed. Why?" We then turned the kids' ideas into illustrated posters that are displayed in the windows, and postcards that are sold in the store.
Available for sale are dozens of Office-designed products — from t-shirts, totes, pins, patches and posters, to Enchanted Forest Fipple Flutes, Gnome Be-Gone and Giant Squid Ink Pens. Proceeds fund 826 Valencia's free writing programs for kids.
Project Scope
Visual identity system
Packaging
Product development
Signage
Retail environment
Brand guidelines